As we approach the end of the '09 SX series, the racing action is likewise reaching its climax so Thumpa's been hard at work to provide you with the finest in moto-net entertainment.





This week's theme?




Spinning wheels in the sandy conditions at Seattle provided one of the most dramatic turnarounds of the season, wreaking havoc on Chad Reed's control of the series.

But before we get to that, one can always count on Jason Lawrence to provide some drama before the riders even hit the track.

Fans of the new, faster, calmer, gentler JLaw were just waiting for the moment they surely knew was forthcoming, and after his antics with Broc Hepler it finally happened –




…BUSTED!!!

Fingered by officials for his dirty moves at Jacksonville…




…JLaw was suspended from the Seattle round – a suspension that would later be extended to include the remainder of the '09 SX season.

As we all know, this is not the first time JLaw has had an altercation with the authorities.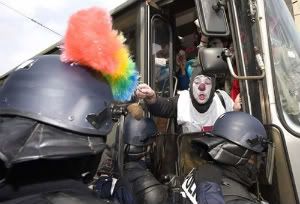 Eventually JLaw will learn, no matter how fast you are on the track…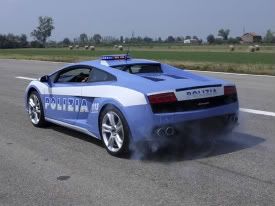 …you can't always outrun the guys in charge.

So for the rest of the SX season…




…it looks like it's back to training for JLaw.

Even more off track drama was created by San Manuel team manager Larry Brooks and his "insightful" and sometimes inflammatory blog.

While his heart may have been in the right place…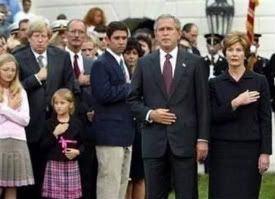 …the firestorm he created concerning Reed and Stewart's post-race Jacksonville altercation left the part-time blogger searching for just one key…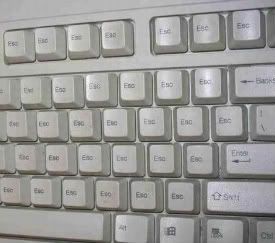 …as he finally called it quits and decided to stick to managing, leaving the blogging to less informed fools like Thumpa.

However, the events of Jacksonville elevated the chief combatants to a whole new level heading into the Seattle round. Fans were ready for the awesome Aussie to come out swinging….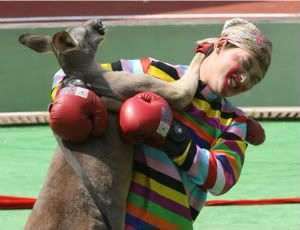 …while fans of Stewie expected nothing less.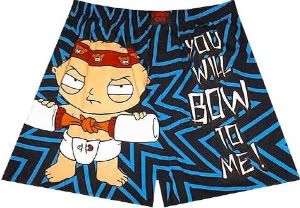 However, fans primed for a heated battle could never have predicted the anticlimactic race, as by night's end Chad Reed would offer Bubba a bailout from his points deficit…




…as he was just giving it all away.

Having given up points in bulk himself in a couple charitable rounds, the fortuitous James Stewart was more than happy to be on the receiving end this time. As Reed struggled lap after lap…




…Stewart was just "takin' it back."

For Reed, early on in the night…




…the warning signs were surely there.

In his heat race, traction was hard to come by in the sandy conditions as he spun his way out of the gate in a miserable start, only fighting his way back to second as he conceded the heat race win to Ivan Tedesco.

Bubba looked much more at ease as he caught early leader Ryan Villopoto on his way to yet another heat race win.

In the main event, Chad Reed hit the ground early and hard, again failing to gain any momentum out of the gate and tangling with Tyler Bowers after avoiding Davi Millsaps. Stewart was just a bit more fortunate, struggling out the gate to a midpack start and overcoming a stall as he battled back to a second place finish on the night.

Reed had much more of a struggle on his hands though. Obviously at least one step off the whole night –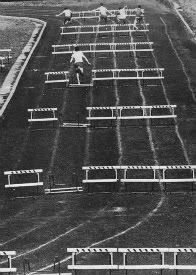 – whether it be from his bout with illness, the sandy conditions, or a blow to his head in his early crash – Reed struggled to fight back to just 7th place on the night. With his poorest finish at the most inopportune time, Reed's 5 point lead heading into the night tumbled to a 3 point deficit with just 2 rounds remaining. As we head into the penultimate round tonight, both riders still control their own destiny. Victory in the final 2 rounds will lock up the title for Reed, while a sole victory can virtually seal the title for Stewart.

With the top 2 contenders leaving the primary podium spot up for grabs, the Seattle race lent more credence to a promising trend of the '09 season.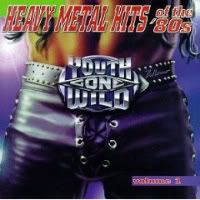 Youngsters like Grant, Villopoto, Alessi, Millsaps, Hepler, Hill, and Lawrence have delivered a slew of top 5 performances and over a dozen podium finishes – even more impressive in light of the fact that on virtually every night there is only 1 podium spot up for grabs due to Stewart's and Reed's dominance. And on this night Villopoto would become the second newbie to notch his first Supercross class win this season, matching Josh Grant's feat at the season opener.

Mike Alessi grabbed yet another holeshot, then proceeded with his characteristic drive.




While lil' Mikey has yet to hold onto one of his many early race leads, he has actually solidified himself as a true contender in the latter half of the season. The days of Mike's 1st to 10th forays seem to be a thing of the past, as Alessi has finished in the top 6 in 6 of his past 9 races – including his first podium finsish. On this night in Seattle, despite a fall while leading, Mike would still finish just 1 spot shy of the podium. While many Alessi fans used to just hope for him to finish the season healthy so it wouldn't interfere with his outdoor plans, Mike is rounding into form as a legitimate future SX contender – now sitting just 1 point behind Kdub for 5th overall in the series.

The early race action offered fans a familiar flashback…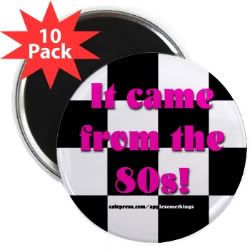 …as former minibike stars Alessi, Villopoto, and Millsaps controlled the top 3 positions for half the race.

Alessi's fall would relinquish the lead to hometown hero Ryan Villopoto. Much maligned by internet fanatics despite a consistent string of impressive finishes before falling ill midway through the season, Ryan's victory clearly delivered a parting shot as the season end draws near…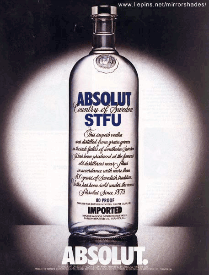 One of the major favorites heading into the outdoor season, RV has further solidified himself as one of the few riders who may challenge Reed and Stewart indoors in years to come.

And with that we head into Salt Lake City for round 16, with James Stewart clinging to a 3 point lead over Chad Reed with only 2 rounds remaining.