This week's theme…
Conspiracy theories, anyone?
After a seesaw-like points battle throughout the '09 SX season, the stage was set for an epic finish. Chad Reed entered Salt Lake City trailing James Stewart by a mere 3 points on the heels of his worst finish of the year at Seattle. A win by Reed would tie the series heading into the final round in Vegas – surely a dream finish for any season in the minds of fans. And for a while it seemed like fans' desires just might be fulfilled.
Yet as die-hard fans sat glued to their computers listening to the live webcast, the events that would unfold in Salt Lake City elicited an altogether different reaction.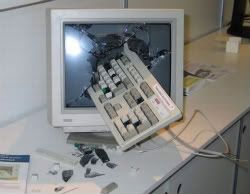 Throughout most of the main event, fans were treated to one of the most heated duels in recent memory. Team Rockstar Makita Suzuki's Chad Reed grabbed the holeshot, with San Manuel/L&M Racing's Jame's Stewart quickly closing in. For the first dozen laps Reed controlled the race, though his lead would never reach more than just over a second. Each time Stewart was able to execute a pass, Reed would answer – on occasion aggressively. On lap 13 Stewart was finally able to make a pass stick, though Reed stayed right with him. On the next lap Reed was just a tad faster than Stewart, hanging right off Stewart's rear wheel as they raced through lapped traffic – eagerly poised for his next opportunity to pounce.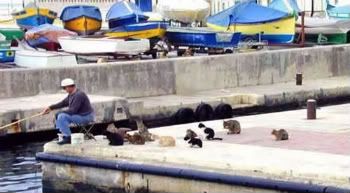 Suddenly, on lap 15, it happened.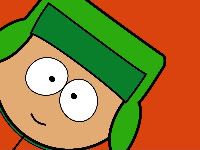 In what may henceforth be known in the annals of SX history as "The Chisholm Incident," a permanent scar was branded on the 2009 Supercross Championship.
AS the blue flag waved, Stewart's lapped L&M teammate Kyle Chisholm…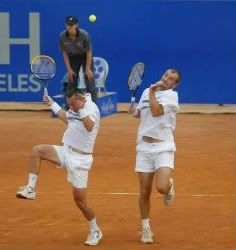 …yielded ample space to Stewart.
He was not so kind to Chad Reed. Divebombing Reed in a subsequent turn, Chisholm allowed teammate James Stewart to quickly open a gap that neither rider was able to establish previously.
The response on the moto message boards was immediate: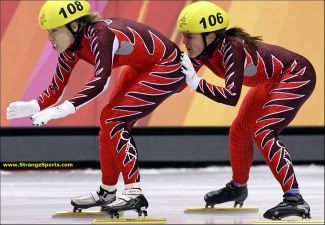 This smells like team work.
Initially enticed by one of the closest races in the most dramatic of championship scenarios, disgruntled fans were suddenly left with a bad taste in their mouths.
Distraught fans eagerly waited to catch the incident on video the following day.
Almost instantly, fans' attention focused on beleagured L&M team manager Larry Brooks.
Rumors instantly ran amuck. Some crazed fans even insisted they had caught a glimpse of Chisholm's pit board.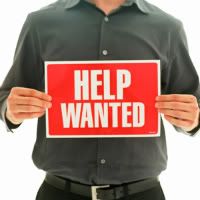 Had Brooks ordered the "Incident?"
A man of many hats…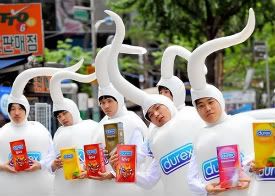 …Brooks had recently come under fire for his side gig as a celebrity blogger.
In fact, Brooks had spoken of this very problem in a recent blog – henceforth to be known as "The Hypocritic Oath."
"The integrity of the races depends on the AMA trying to maintain some semblance of order. This is what we rely on the AMA for. It will be a sad day when some disgruntled lapped rider determines the outcome of a race that 45,000 people paid to watch. It is dangerous enough on the track for all the racers without having scofflaws trying to greedily take advantage of the blue flag." —-Larry Brooks
If Larry Brooks feels so strongly about the interference of lapped riders, is it too much for fans to expect of him as a manager to relay those feelings explicity to his own team?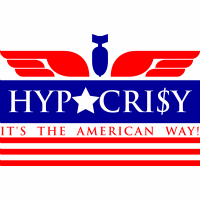 Fans waited patiently for an official response from the team…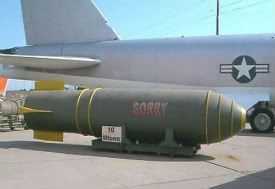 …yet were met with an official denial.
Despite the team's insistence that the "Incident" was nothing more than rider error, race officials found Chisholm's actions blatant enough given the clear meaning of the blue flag.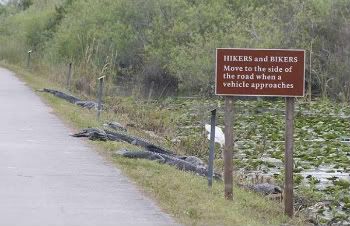 After being black flagged and DQ'ed from the race, Chisholm was later suspended for the remainder of the supercross season and also fined.
What lies next for Kyle Chisholm? Opinions vary. Some feel that there's no such thing as bad publicity, and the "Incident" may lead to incident celebrity.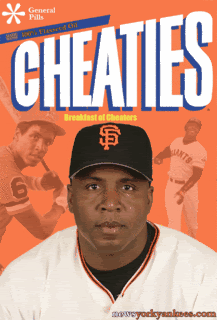 Yet others feel that in the future Kyle will have a difficult time finding a decent ride.
What lies in the future for Mr. Brooks? The sad truth is that results speak the loudest. The '09 title is now L&M's to lose. With back-to-back titles for L&M (last year's courtesy of Chad Reed, ironically), Brooks will surely be a hot property. Whispers already have him moving up in the ranks…
…with a rumored switch to Team Nami for next season.
Would the results have turned out differently if not for Chisholm's interference? We'll never know. Fact is, it's irrelevant. What IS relevant is that Chad Reed and James Stewart were denied the right to decide the fate of the race in accordance with the established rules. As a result, fans were deprived of not only one of the most exciting individual race finishes ever, but also possibly one of the most dramatic season finishes in history.