As the series marched onward from Anaheim, the initial salvo has long since been fired and the smoke has cleared. Gone are the opening round nerves and jitters. What Anaheim proposed as prognostication and conjecture, Phoenix and Los Angeles have now established as trends. Two men stand out among a lead pack of 5, with the past 2 races decided by one recurring issue:
– the front end tuck.
But this series is much more than a drag race between Villopoto and Stewart, and the Lites class alone has offered enough action to satisfy even the most demanding of drama queens.
At the forefront of the Lites action is teen sensation Ken Roczen. While he has yet to catch even a glimpse of the podium, he's clearly been the most exciting rider on the track.
Now, I don't want to deprive Hansen of his due credit – in fact, you can already put Hansen's name on the trophy. For me, Hansen's 5th place finish in Los Angeles sealed the deal. Of course, he virtually rode on cruise control to victories in Anaheim and Phoenix. But Los Angeles defined the new Josh Hansen. Again challenging for the lead right from the start, Hansen proceeded to stall his bike and took a while to get started again. However, he showed no signs of panic. He methodically picked off riders lap by lap on his way to a solid 5th place finish to salvage more than enough points to maintain his series points lead. Championships seasons are defined by how you respond in times of distress (I just made that up, but it sounds profound so I'll run with it).
But back to Roczen. Normally, a rookie Lites rider with finishes of 7th, 19th, and 6th in his first 3 races just doesn't attract legendary status and a nickname from the fanbase so quickly.
Roczen entered the series with much hype following his youthful exploits oversees, and delivered from the start when he set the fastest qualifying times at the initial rounds. But it wouldn't take long for the super teen to reveal his one major flaw.
While no stranger to hitting the dirt at round 1, Phoenix proved to be Roczen's kryptonite with a bone jarring display of crashes. In the first heat race, Roczen cased a triple so hard, one would have bet that if he were on a KTM the bike would have split in two ala Ping at Phoenix 2002 (oh wait, he is on a KTM – kudos to the KTM engineers !).
Later in the night, a hobbled Roczen was running well in the main but clipped the tuff blocks for another spectacular crash that also took out Kyle Cunningham. Carried off the track, this time the Roc was down for the count. Fans were left wondering how much more growing pains the kid could take.
With such a promising career ahead of him, and a much safer opportunity awaiting him in the GP championship overseas, the message boards ran rampant with predictions that manager Roger DeCoster would be left with only one option.
To much surprise, a battered Roczen showed up at round 3 in L.A. and put in a relatively disaster-free ride. While running well in the main, he fell victim to a little payback by Kyle Cunningham and was taken out in a turn, but quickly remounted and comfortably ran pace with Josh Hansen as they fought their way back through the pack. A respectable 6th place finish and relatively smooth ride behind Hanny should build a bit more confidence.
While the announcers are quick to point out Roczen's lack of Supercross savvy and sometimes unorthodox line choice, those things are exactly what makes Roczen so fun to watch. His raw speed and balls to the wall riding style is reminiscent of a young Ricky Carmichael – just without the wins. In fact, rumor has it that Roczen is already being approached for a lucrative shoe deal.
But L.A. showed some growth for Roczen, as it did for another heralded young rider, Eli Tomac. Tomac had been steady if not spectacular heading into L.A., but his 2nd place finish dispelled any doubts about this youngster as well. Round 3 may have proved to be the turning point for these young guns, so if L.A. is any indication, fans need not worry.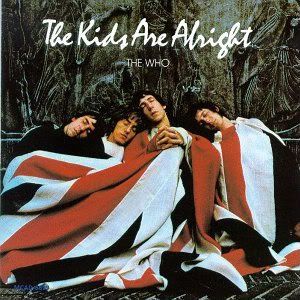 Getting back to the big boys class, the opening round had answered some questions and raised others. So as we hungered for rounds 2 and 3, you just couldn't top the anticipation.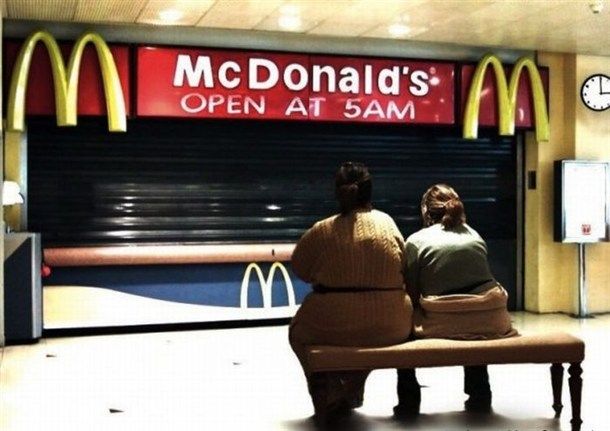 For Ryan Villopoto, the Anaheim race offered vindication. He had rattled off an impressive string of victories last season, but some may have attached a very small but nonetheless present asterisk next to his victories. First, for both he and Dungey, most of their victories came in the absence of the series' two top contenders, Reed and Stewart. Secondly, most of RV's wins came after Dungey had a points lead to protect and didn't need the wins quite as badly.
But the 2011 season was a fresh start. All chief contenders were present and accounted for. Also, many expected it to take a few rounds for RV to get into fighting shape coming off such a serious injury. But RV came out in convincing fashion to win the opening round. However, one small question lingered. Stewart's poor start forced him to work his way from the back of the pack to reach the podium, and many thought that with a good start, he would have had RV covered. With round 2 on the horizon, fans would not have to wait long for an answer.
And finally at Phoenix, fans could once again enthusiastically rejoice…
…as Bubba soared past the youngsters to reclaim the top spot on the podim for the first time in over a year. After a year of doubt, Stewart had finally quelled the naysayers and re-established his claim as the fastest man on the planet. Or did he?
This time around, it would be Stewart who would be faced with questions and talk of asterisks. With Stewart taking the holeshot – and contenders like Villopoto, Dungey, and Reed hovering just inside or just outside the top 5, most expected Stewart to open an early gap and simply check out. Quite to the contrary, Villopoto began his charge and within a few laps had run down Stewart and was right on his rear wheel. Villopoto dogged Stewart relentlessly up until lap 10, eventually falling victim to the dreaded front end tuck. Now the "What ifs" were directed at Stewart. Could he have held off RV for 20 laps?
Long proclaimed the fastest man on the planet, had the anointed one finally been exposed?
Fans wouldn't have to wait long for an answer, as round 3 in Los Angeles would provide a reversal of fortune. While Stewart seized the early lead from Dungey in the early laps, both Dungey and Canard kept him honest while Villopoto has his work cut out for him buried near mid-pack in the early laps. However, as the midpoint of the race approached, Villopoto had made up several seconds on the lead group and worked his way past Canard and Dungey to place himself behind Stewart. Now it was Stewart who would tuck the front in. Visions of the epic Carmichael/Stewart battles readily come to mind. While Stewart fans have long propagated the "wins if he doesn't crash" tag, it's no secret that many of his crashes come when he is under pressure from a rider who can match his pace. And on this night, it was Villopoto who was the fastest man on the track.
With wins in 3 consecutive seasons, Villopoto has clearly and definitively arrived. He is emerging – if he hasn't already – as the clear favorite to win this series. When he wins now, it isn't viewed as "picking up the scraps "(2009), or "winning when the points leader rides safe" (2010). When he steps to the top of the podium in 2011, it is simply a case of…
.."been there, done that," on the way to his next conquest.
While Stewart and Villopoto have now made it clear that theirs will be a brutal fight to the end, there are just too many riders to count out at this stage of the series. Despite a runner-up finish in Anaheim, after a 5th place finish at Phoenix fans had virtually disregarded Dungey as a contender. Yet at Los Angeles, Dungey had the early lead and stayed in the thick of the battle the whole race on his way to another podium. While RV and Stewart had a slight edge in raw speed, a few errant bobbles made a major difference in Dungey's effort on the night. Likewise for Trey Canard. The kid is FAST. Going 4,3,4 in the first 3 races, he showed that he will continue to be a major player in the series. With the aggressiveness and speed he showed in L.A., fans should also keep in mind that he probably also has the largest margin for improvement as the series progresses.
Fans are already questioning the chances of former champion Chad Reed. Has his drive and determination dwindled in the wake of fatherhood? Has the added responsibilities of a family man affected his ability to multitask?
Is he collapsing under the added pressure while shouldering the load for his own privateer team?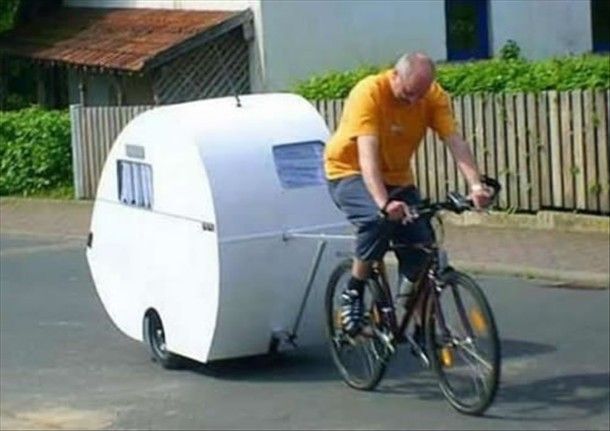 Chad Reed seemed to derive extra motivation from his new team effort, and despite the short time frame to organize things before the season, it appeared he had succeeded in all of the necessary preparations for such a project.
To all the naysayers, Thumpa declares, "Don't count Chad out!" There is one and only one missing piece to the puzzle – Chad can't buy a start. He still has the speed, and he showed it in a heat race win at Phoenix. He followed his 5th place finish at Anaheim with a 4th place at Phoenix, yet regressed at Los Angeles when an early crash put him at the back of the pack. Stll, Chad fought his way back to 7th. Along with Stewart, Villopoto, Canard, and Dungey, Reed is the only other guy on the track who consistently moves forward. Reed will correct whatever needs correcting, and he'll still be there at the end.
Another hot topic in the intial weeks has been the KTM 350. Now with such a deep field of talent, I thought people overreacted to Andrew Short's 10th place finish at A1. Since then, he's followed that up with a 7th and 9th. For most fans, deliberation has ended and the jury is in.
Personally, I thought Short was poised for a breakout season. I don't think he'd necessarily be on the podium every week, but I thought he'd be the 'best of the rest" after the big 5, with a few podiums along the way when the stars align (or when one or two of the stars fall down). Shorty and the 350 just don't seem like the right combination to make that happen, and that's disappointing. Short's talent and drive have earned him the chance to at least be in the conversation each week – but not this kind of conversation.
The biggest internet buzz this season centered around the dramatic investigative reporting of our TV crew at Phoenix. The culprit?
An alleged traction control device spotted on James Stewart's rear wheel drew much more attention than necessary both during the broadcast and on the moto message boards for the following week. Don't get me started on how traction control has ruined the sport of MotoGP! Anyway, a sensor was spotted on James' rear wheel, purportedly a legal information-gathering devise. Suddenly rumor and conjecture about the actual uses of the device had producer's of "Bubba's World" ready to change the name of his TV series.
Yet despite Ralph Shaheen's thorough treatment of the subject, endlessly waxing poetic…
…just a week later he was singing a different tune.
So a lot has transpired in the first 3 rounds. Bubba's no cheater, but he's now been downgraded to one of the two fastest men on the planet. Chad Reed is trying to keep the big 5 from becoming the big 4, but he better find a start – and soon. Ryan Dungey is poised for a win, but he may be fairly content with accumulating points while RV and Stewart take turns hitting the ground. But they all better be aware of the little redhead who seems to get faster and bolder each week. This is a long series, and the rookie is a fast learner.