This week's theme?




The gloves are coming off.

With the series heading into its final rounds and every race a "must win" for James Stewart, it's suddenly become a free-for-all before the race, during the race, at the end of the race, and – for some team managers – well after the race.
With the evolution of the spectacle-oriented era of Supercross – the laser show, Voice of God introductions, product placement (ask RC if boats really belonged on a narrow SX track), etc. – many race enthusiasts have not been pleased with the direction SX has taken in recent years.




The trend continues as – in addition to the Reed/Stewart/Lawrence/Hepler tussles taking place on the track – now managers are jumping into the ring as well.
Before we get to the theatrics, Jacksonville actually provided one of the most exciting throwback-style races in recent memory. If San Manuel Yamaha's James Stewart does go on to reclaim the title belt from Reed, this race may be remembered as the most critical race of the season.





For Team Rockstar Makita Suzuki's Chad Reed, this could best be described as "the one that got away." Reed grabbed the lead from the start and appeared to have the destiny of the series well in his own control for most of the race. But late in the race, Stewart finally seized the lead and took control with some aggressive moves. Tensions that had mounted during some earlier practice posturing between the two came to a head as Stewart cut over on Chad while airborne over a triple, followed by contact through a subsequent turn. Chad was unable to respond, and the sole victory he needed for complete control of the points race was handed to Stewart. Unhappy about Stewart's aggressive tactics over the triple, Reed apparently confronted Stewart as James had paused to celebrate with fans. While Reed was reportedly forceful in his actions, no fisticuffs ensued, and Bubba seemed to brush off the incident in post-race interviews. Much like Reed and Windham's feuding through the final heated rounds of last year's series, Stewart appeared to accept the incident as something that comes naturally with a hotly contested championship. Some, however, apparently viewed it differently. And chief among those was Stewart's current – and Reed's former – team manager.




Now, far be it from Thumpa to launch any personal attack on anyone who has obviously established credentials and earned his rightful place in the industry – and backed it up with leading his team to a title as recent as last year. However, I would be remiss in my reporting duties if I did not offer a glimpse at the ensuing drama that ensued via a reflection of the opinionated views expressed by hordes of fanatics on the moto-messageboards. Okay, that's a lie – I had a bunch of pictures taking up space on my computer for several weeks and finally found a story they'd fit into.

Now some team managers like to carry out their duties proficiently and effectively while being seen yet seldom heard – Roger D comes to mind.

Some, however, might aspire to different goals…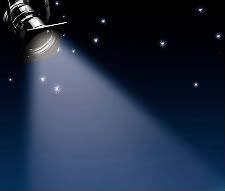 …and as a result find themselves in more suitable roles.




Some may restrict themselves to business or logistical roles in the managerial realm –
though others may expand those duties, taking a more hands-on approach and overseeing things such as rider fitness and training…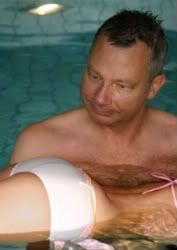 …or even psychological or spiritual guidance…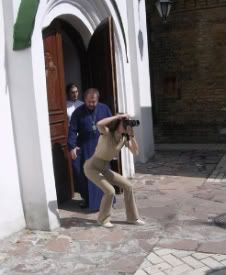 But when team managers step out from behind the scenes and into tricky territory such as arguing with crazed fans on the forums, or writing blogs to express their views on the actions of other riders, then what comes next? Will kids playing with their favorite riders' toys in the dirt soon be accompanying them with their favorite Team Manager action figures?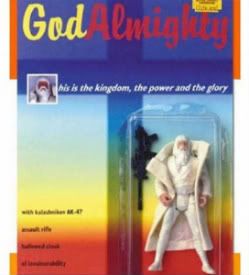 Controversy initially began to take shape when the aforementioned party expressed in writing his displeasure over Broc Tickle's podium speed in Toronto. Apparently Broc failed to mention his team and sponsors after his first ever podium finish – which was addressed with some fairly harsh criticism. From a fan perspective though, does anyone really pay any attention to the robotic ramblings of sponsor lists on the podium? Isn't it genuinely more pleasing to hear an elated first time podium finisher get caught up in the excitement and thank his girlfriend and his dog? I'm sure plenty of hugs went around between Broc and his team afterwards, so did anyone involved really shed any tears at his "slight" on that night?
Ironically, Brooks' own rider James Stewart failed to iterate his generically scripted speech just days after Brooks railed on Broc for the same thing – apparently caught up in the excitement of the drama with Reed following their dramatic finish. Brooks is more than free to exercise his freedom of speech, but he should also remember that sometimes things will come back to bite you…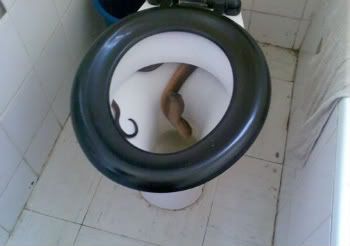 …well, you know where.

Though he had ample excuses for his own rider's neglectful post-race interview, sometimes it can be humbling to get a taste of your own medicine.




Now certainly their are worse jobs to be had than that of team manager…




…but if you want to avoid the drama and the backlash, just do what you do and do it well (and Mr. Brooks obviously has in the past).
There's not much to be gained from going far beyond that which is expected.


However, some people probably appreciated Mr. Brooks' comments – particulary Jason Lawrence, since the controversy stirred by Brooks deflected much of the attention away from JLaw.
Since his Daytona debut, JLaw had clearly treaded carefully in the big boys class, often yielding plenty space to the top contenders. At Jacksonville, however, a different JLaw showed up.
Apparently displeased with a move by Broc Hepler, JLaw suddenly went all Tyler Bowers on Broc.
JLaw reportedly took out Hepler once then came back for more. While JLaw does interject some welcome drama into the series, we'd much rather see him focusing on finishing near the front.
After his antics in Jacksonville, it appears…
…the honeymoon is over, and we're back to the old familiar JLaw.
Despite JLaw's antics though, to the best of my knowledge no blogs, columns, or press releases were issued on Hepler's behalf by his team manager.
In the end, the opinion of the fans appears to be this: riders should ride, managers should manage, and, well…leave the whining to the fans. If teams want to express displeasure with their rider's podium speech, or riders want to make an issue out of the actions of other riders, then…


…let's just go straight to the source.
The riders can take care of themselves on and off the track and just don't need to be protected, pampered, or coddled like their manager's lapdog or…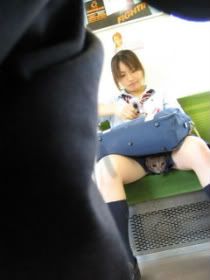 …whatever.
But if managers choose to spout off about everyone else's actions, then be prepared to deal with the controversy-starved fans as they retort…




…"Pleeeeeease, have some cheese with that whine!"